Previous
Next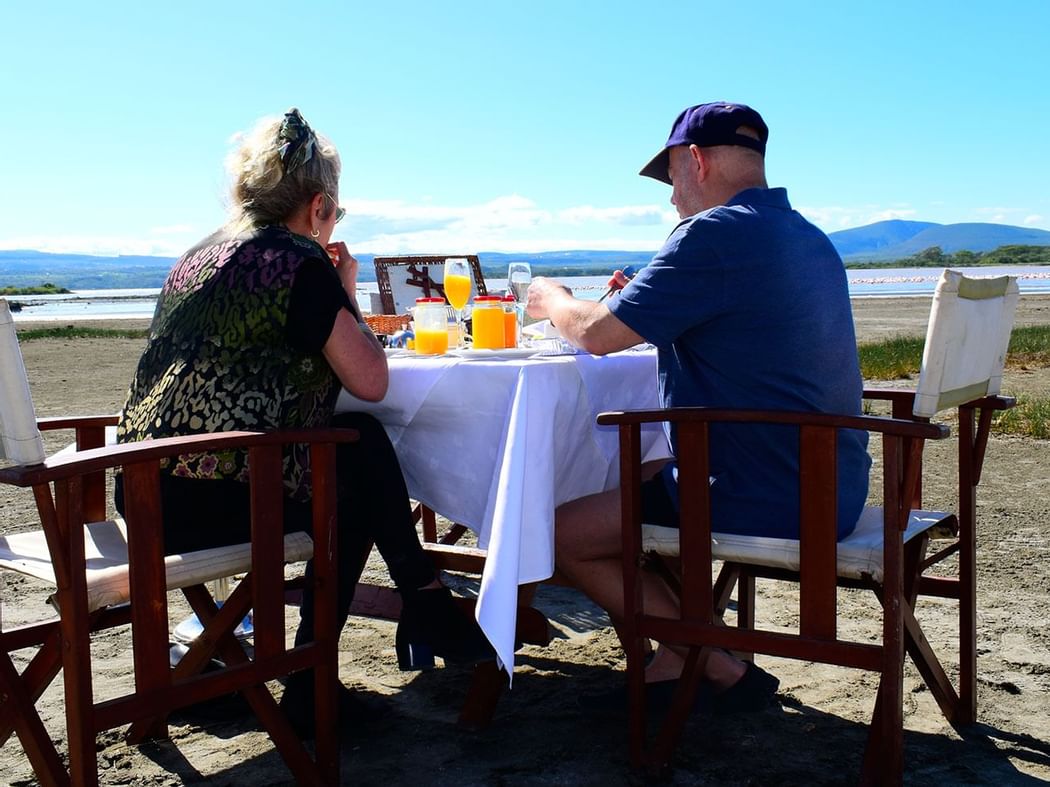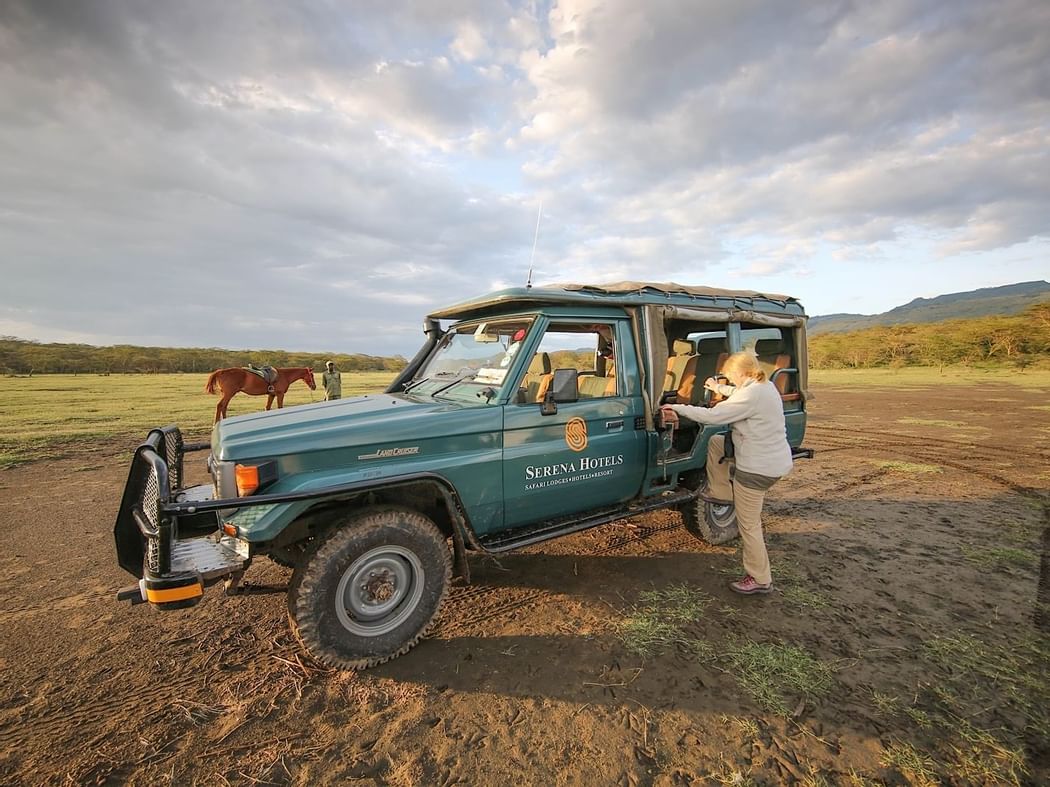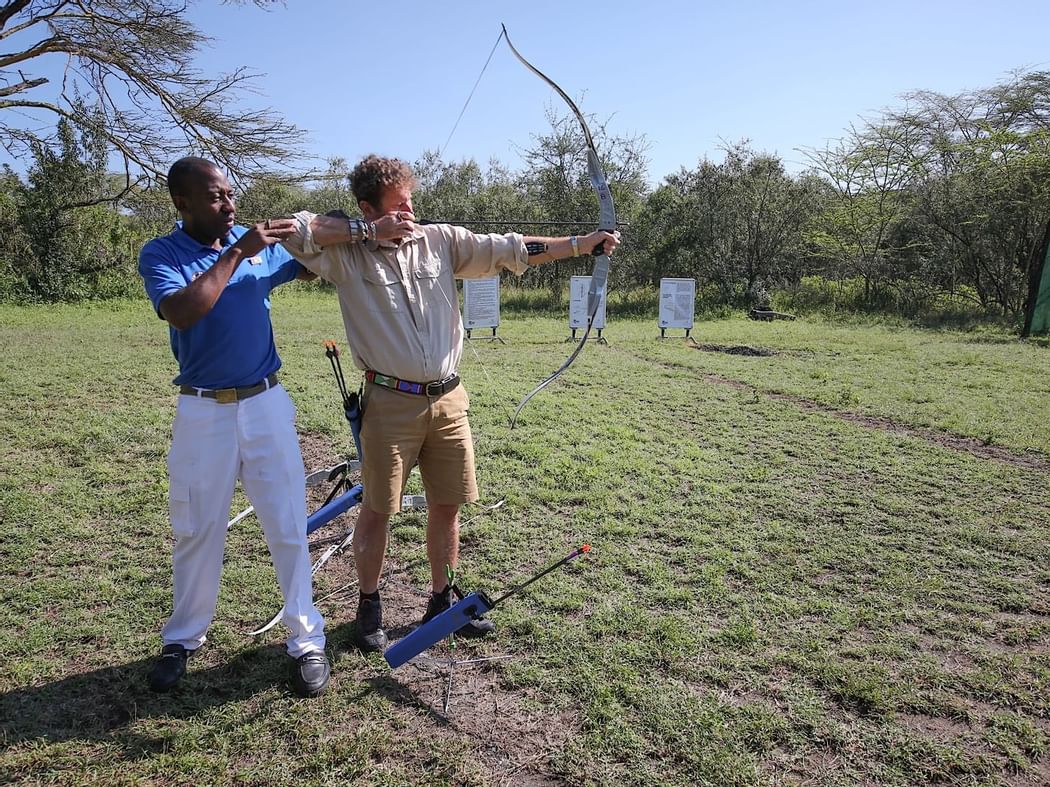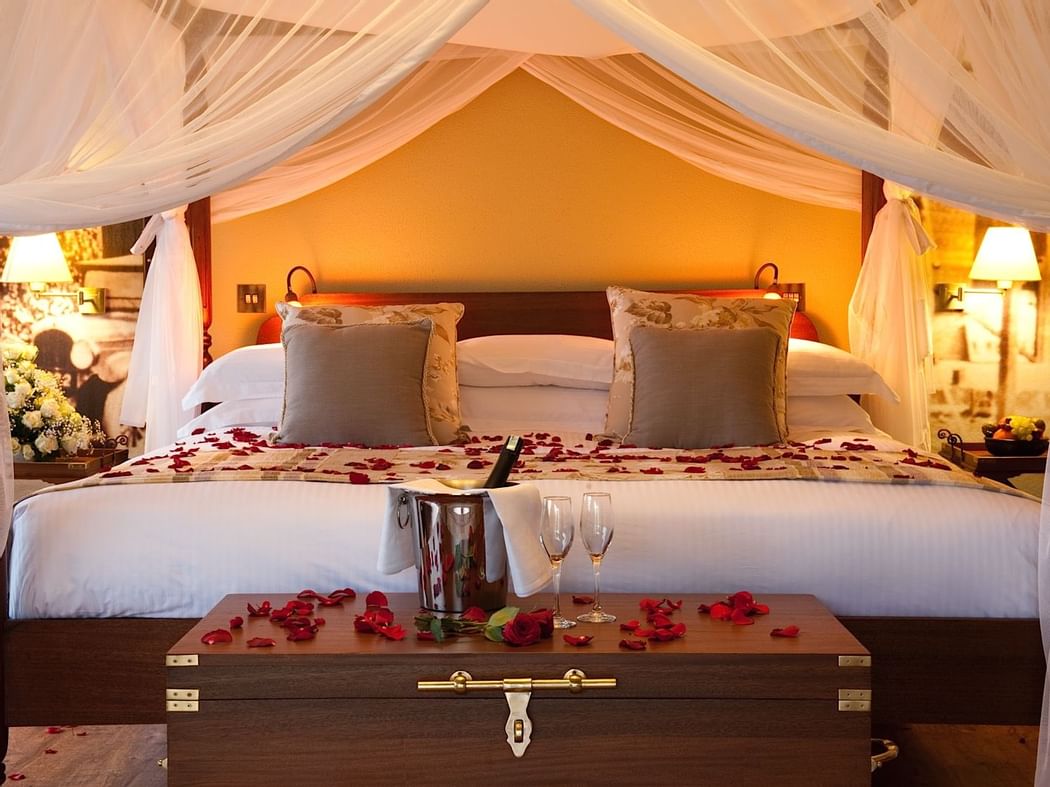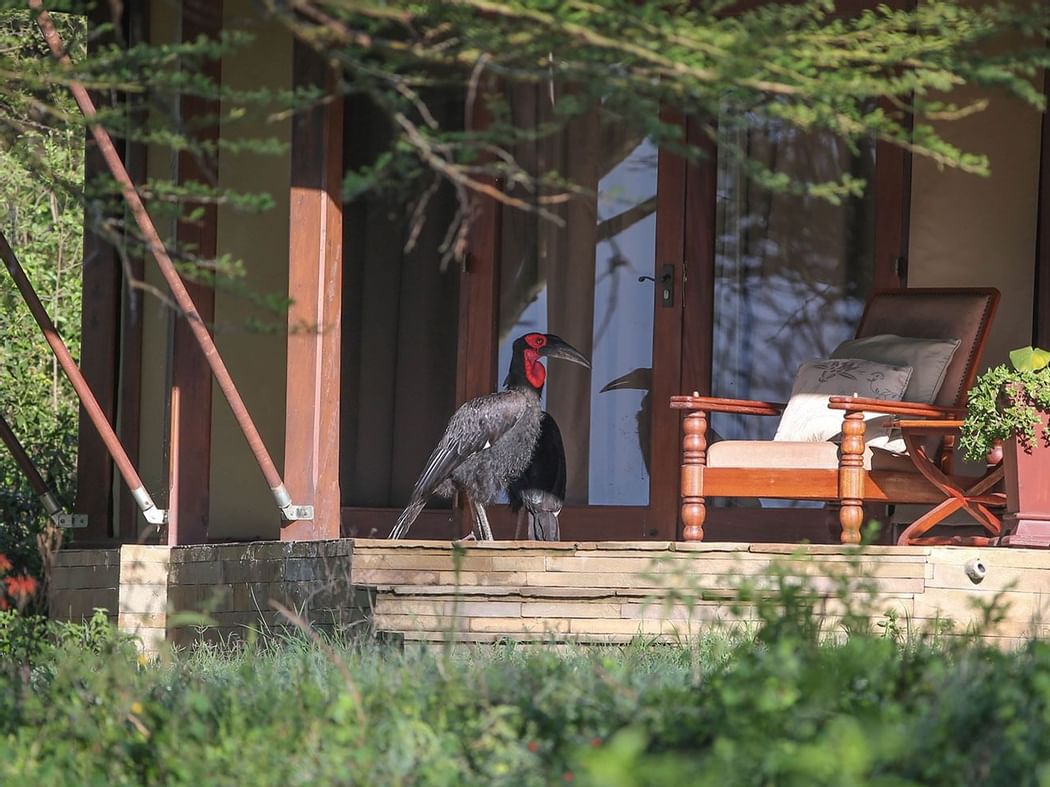 Escape to the Lake
Escape from the city and retreat to the calm of the exquisite Lake Elmenteita Serena Safari Camp. A two-night (self-drive) package that allows you three days of enchantment amongst the flamingoes and pelicans of the exclusive Soysambu Conservancy, which lies just 2 hours' drive from Nairobi. Spend two-nights in your opulent tent overlooking the lake, dine in Edwardian elegance (inclusive of drinks other than spirits) in the mess tent, take a guided bird walk on the lake shores, experience the magic of a game drive on this fascinating conservancy, famous for its rare Rothschild giraffes, and sign off your escape with a lavish breakfast served on the lake shore.
Escape to the lake…and you'll wonder why you never did it before…
Presided over by the vast volcanic crater known as The Sleeping Warrior, ringed by immeasurably ancient volcanic ridges, and encircled by gold-tinged acacia forests, the Lake Elmenteita experience stands alone amongst Kenya's safari portfolio. As a UNESCO World Heritage Site, it is unrivalled when it comes to the glorious interaction of vast numbers of flamingoes and pelicans with unusually prolific and varied wildlife. Nor does any other natural arena promise the unique intimacy of this very private conservancy. Wildlife highlights include lion, leopard, buffalo, hyena, warthog, plains game, smaller cats and creatures of the night. The conservancy also shelters 10% of Earth's remaining population of the rare and endangered Rothschild's giraffe. 450 bird species have been recorded and daily sightings can include as many as 60 species. As for experiences why not take a horse-ride along the shore, sundowners on the lake, a hike up the Sleeping Warrior Volcano, or a tour of the pelican nesting site or a mountain biking excursion.
The Escape to the Lake Package includes:
Two nights full-board accommodation amid the traditional safari splendour of the Camp.
Private game drive on the Conservancy in your dedicated 4x4 safari vehicle in the company of your dedicated safari guide.
Full English Breakfast cooked for you on the lakeshore.
Breakfasts, lunches and 5-course dinners with soft drinks, beers and house wine included.
Complimentary eco-walk around the camp, water-colour painting by the lake, cooking lessons with our chef, badminton, an eco-talk, Swahili lessons or early morning yoga on the lakeshore.
All Conservancy fees.

Special package rate
US$ 720 per couple per night (1 January to 28 February and 1-30 June 2023). Thereafter, per couple per night: US$ 655(1March-31 May 2023) US$ 795 (1 July-15 October 2023) US$ 725 (16 October-22 December 2023).
Children sharing with their parents: aged 5-12 years: 35% of the package rate. Children aged 4-5 years will not be charged. We regret the camp is not suited to children below 3 years of age.
Stay three nights and we'll give you a free night game drive on the conservancy, your chance to spot lions leopards, porcupines, gorilla, honey badgers and more…