Previous
Next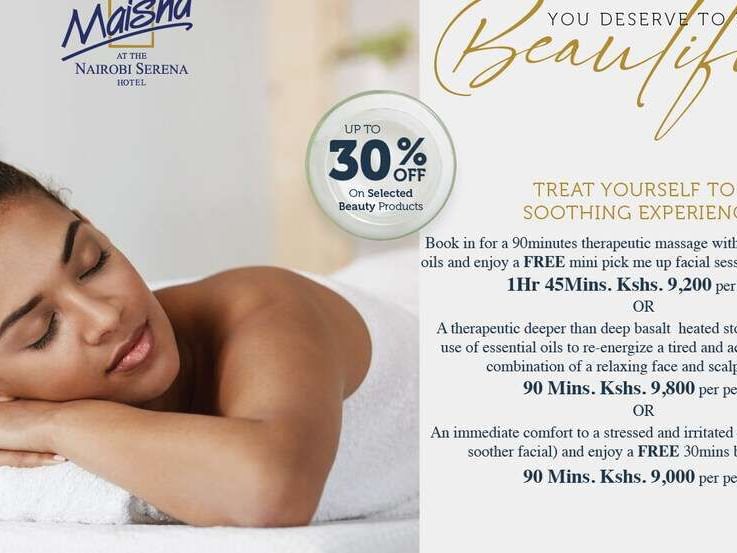 You Deserve to feel Beautiful
Treat yourself to a Soothing Experience!
*Upto 30% off on selected beauty products at The Maisha Spa & Heath Club at Nairobi Serena Hotel.
Book in for a 90minutes therapeutic massage with the use of essential oils and enjoy a free mini pick me up facial session for your occasion.
Price: Ksh.9,200 per person - 1hr 45mins
or
A therapeutic deeper than deep basalt heated stones massage wityh use of essential oils to re-energize a tired and aching body with a combination of a relaxing face and scalp massage
Price: Ksh.9,800 per person - 90mins
or
An immediate comfort to a stressed and irritated skin (sensitive skin soother facial) and enjoy a free 30mins back massage.
Price: Ksh.9,000 per person - 90mins
For bookings please contact Maisha on 0732 124477
All COVID-19 Protocols observed.