Previous
Next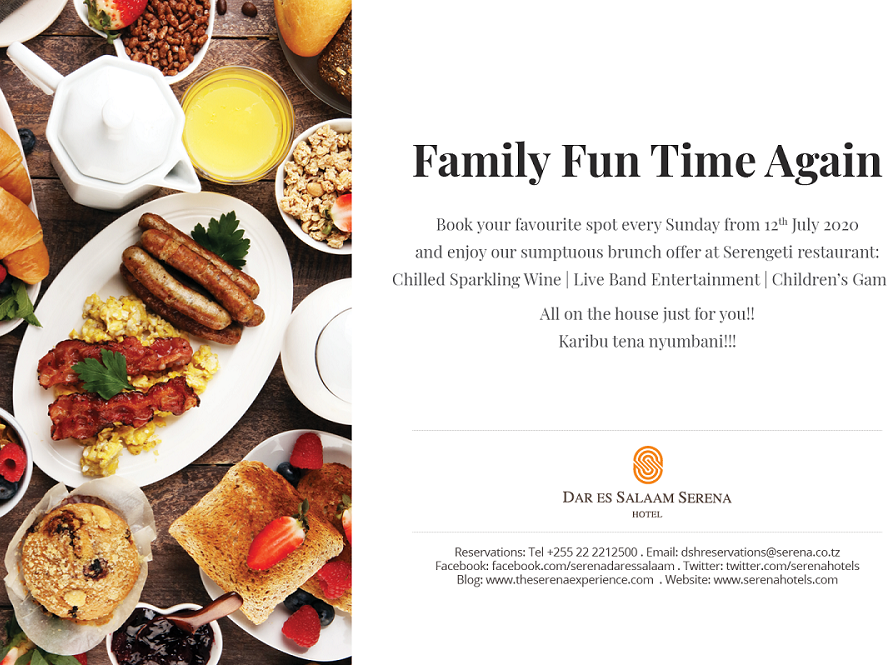 Family Fun Time Again
Not available at any hotel
Book your favourite spot every Sunday from 12th July 2020 and enjoy our sumptuous brunch offer at Serengeti Restaurant - Dar es Salaam Serena Hotel.
Price:
Adult: 70,000 Tsh per person
Children from 5 yrs - 12 yrs is 35,000 Tsh per child
Children from 0 – 4 yrs is free
Offer includes:
Chilled sparkling wine
Live Band Entertainment
Children's games
All on the house, just for you!!
Karibu tena nyumbani!!
Our health and safety protocols have been designed to ensure ultimate guest comfort and well-being of our staff.