Previous
Next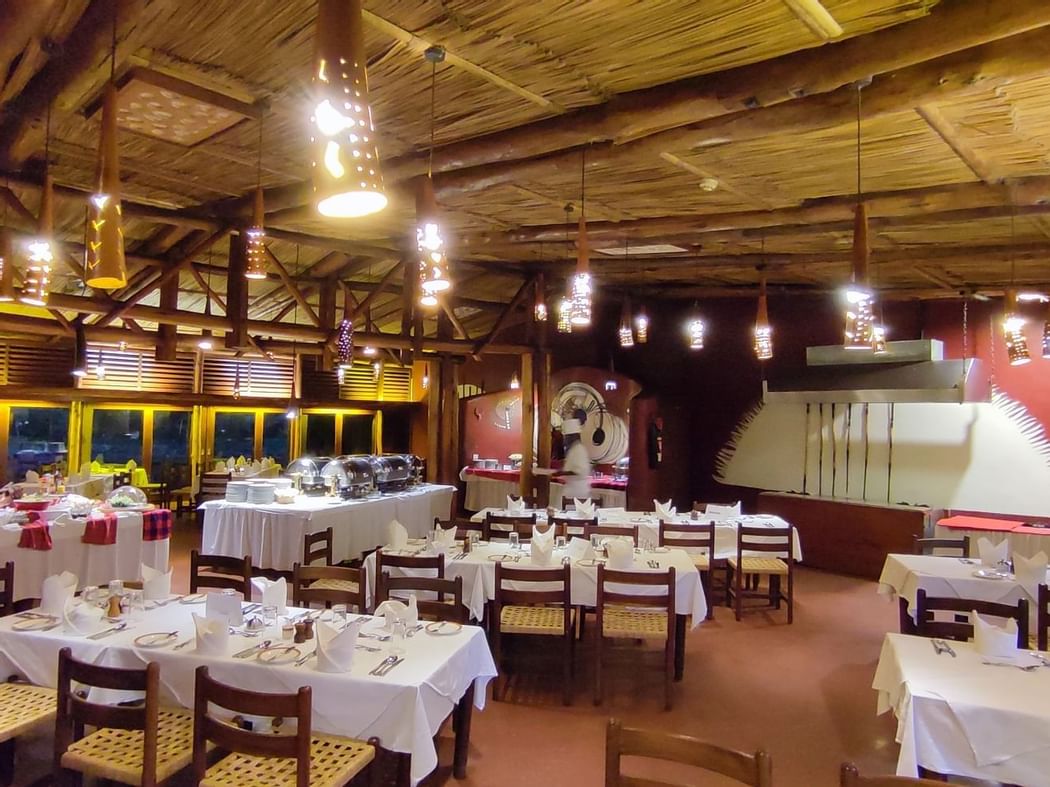 Main Restaurant
Our central dining area is reached by a timbered bridge spanning a mountain-fed stream and is flanked by water gardens. The walls feature hand-painted wildlife murals while the décor reflects the traditional culture and heritage of the Maasai people. The spacious lounge and bar feature a broad terrace and a blazing fire-pit where evening cocktails can be enjoyed.
Breakfast and lunch are presented buffet-style and feature a wide range of international choices. In typical safari style, we offer a full English breakfast as well as European options while our lunch menus will typically include meat, poultry, fish and vegetarian options.
Our table d'hôte dinner menus feature a salad buffet, soup, entrée, pudding, cheese and biscuits and tea or coffee. Vegetarian options are always available. Guests may also enjoy theme nights, with specialties ranging from pasta and Mongolian-style stir-fry, BBQ and spiced roast to Kenyan favourites like "Nyama Choma" (traditionally roasted meats), "Sukuma" (local kale cooked with tomatoes, onions, garlic and coriander), "Posho" (maize) and other local delicacies.