Previous
Next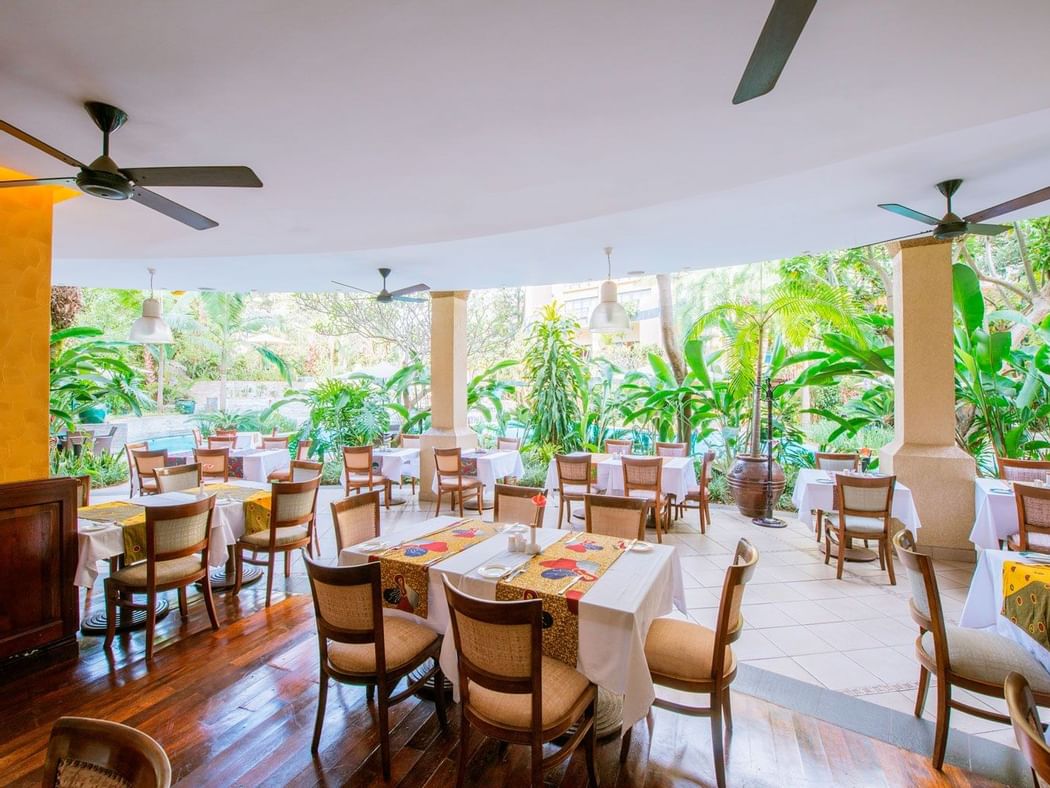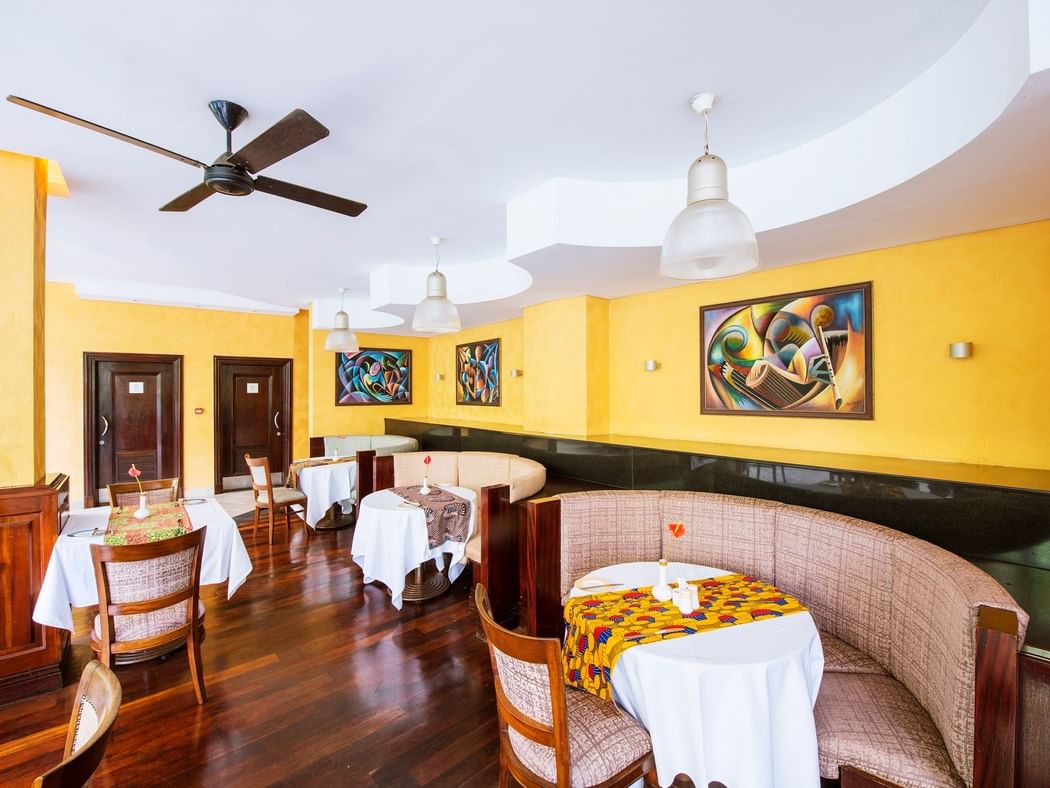 Sokoni Restaurant
Relaxed and stylish, the colourful Sokoni stands central to the extensive tropical gardens and overlooks the pool. A popular meeting place for guests and locals alike, it is renowned for its colourful cocktails, globe-trotting cuisine and vibrant live music. Sokoni offers all-day café-styled service to suit all tastes. It also features a choice of weekly specials that hit the high spots of the local social scene.
Friday… the African way
Every Friday, wind down from the week at Sokoni. Happy Hour drinks are half price between 6:00 p.m. and 7:00 p.m., and the sumptuous African Buffet runs from 6:30 p.m. to 10:00 p.m. A showcase of local, regional and international cuisine, the unrivalled variety and style of the buffet is complemented by the quality of the resident band, who take the stage at 7:00 p.m.
Sokoni Saturday
Please join us Saturdays at Sokoni for our Family BBQ Lunch.
Child-Friendly Food
Sokoni is exceptionally child-friendly, especially on weekends, and it's one of the city's favourite family venues. The children's menu is guaranteed to appeal to youngsters of all ages and is on offer all day, every day. What's more, children under 12-years eat at half price.