Previous
Next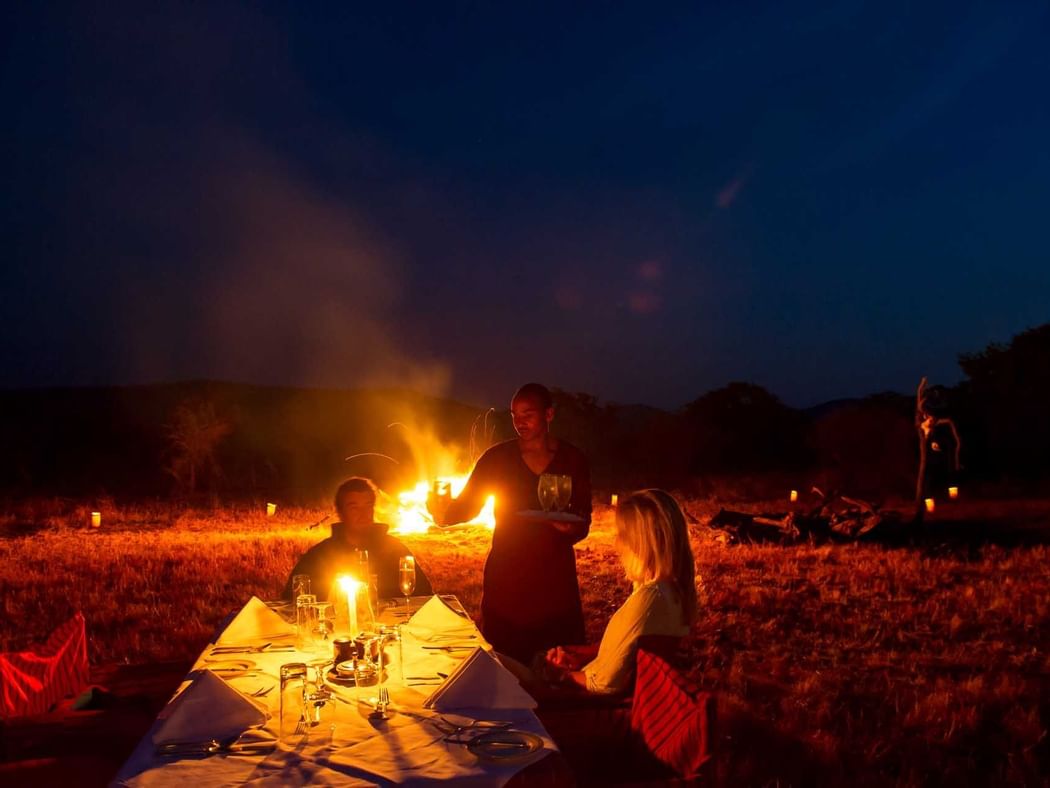 Bush Dinner
Nothing is quite so essentially 'Safari' as the traditional 'bush dinner,' especially when it's enlivened by the presence by a group of scarlet-clad Maasai morans (warriors).
Typically, the Kirawira bush dinner takes place at a scenic location on the plains. Timed to coincide with the setting of the sun, which on the Equator is around 6:00 p.m., the bush dinner will commence with a short game drive. Arriving at the chosen location with fabulous views across the plains, our guests will find that a table and chairs have already been set up and that a campfire, lanterns and a bush kitchen await them.
Beginning with sundowners around the campfire, we are proud to entertain our guests with a Maasai dance and song while their five-course dinner is prepared on the blazing charcoal BBQ. The selection of meat, fish and poultry will be supplemented by vegetarian choices, salads, fruit and desserts from the main camp and a full safari bar will be provided.
Opening Hours
Reservations