Previous
Next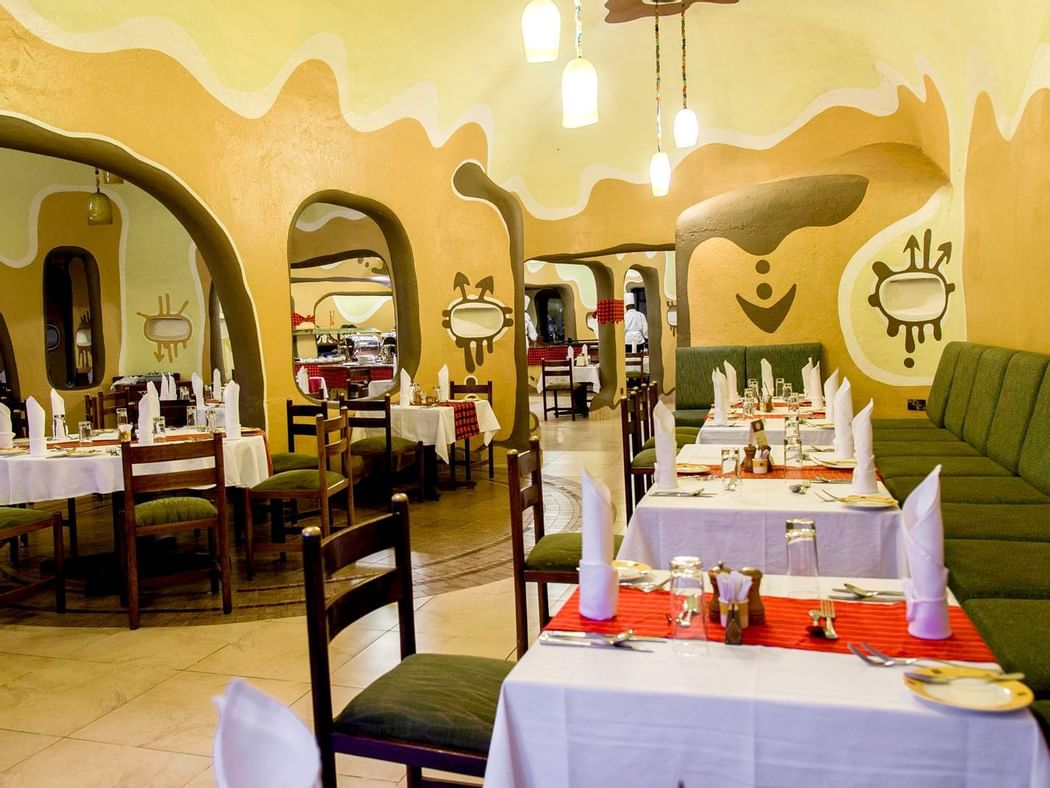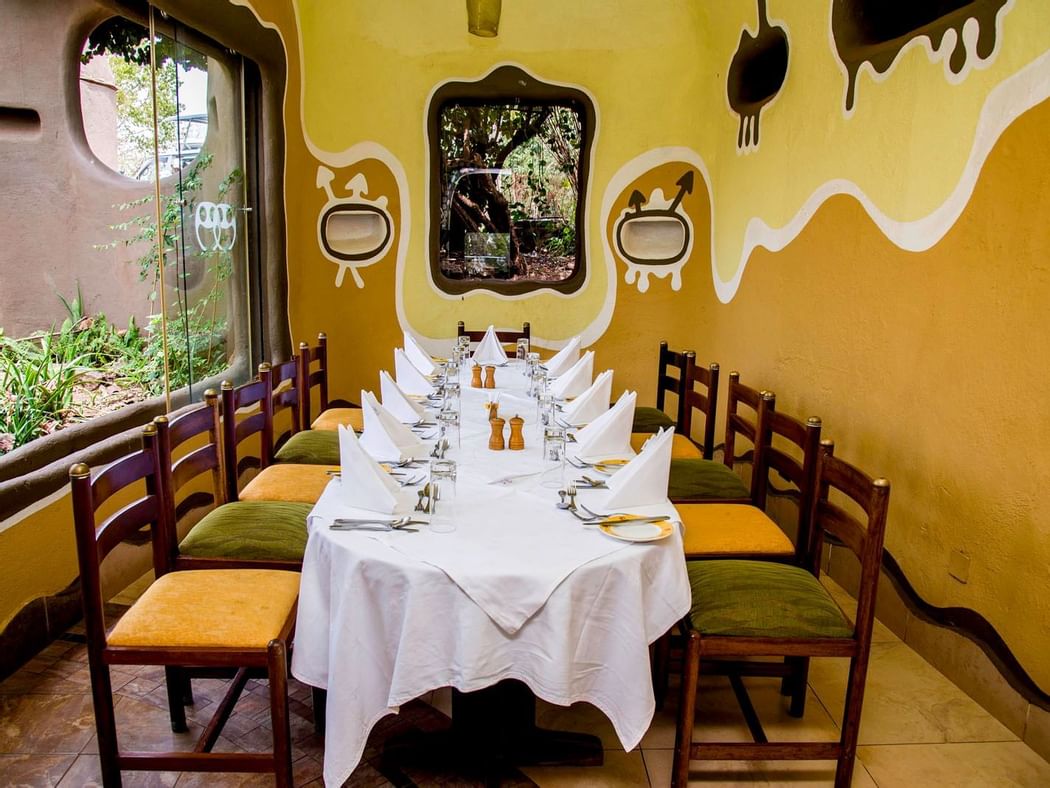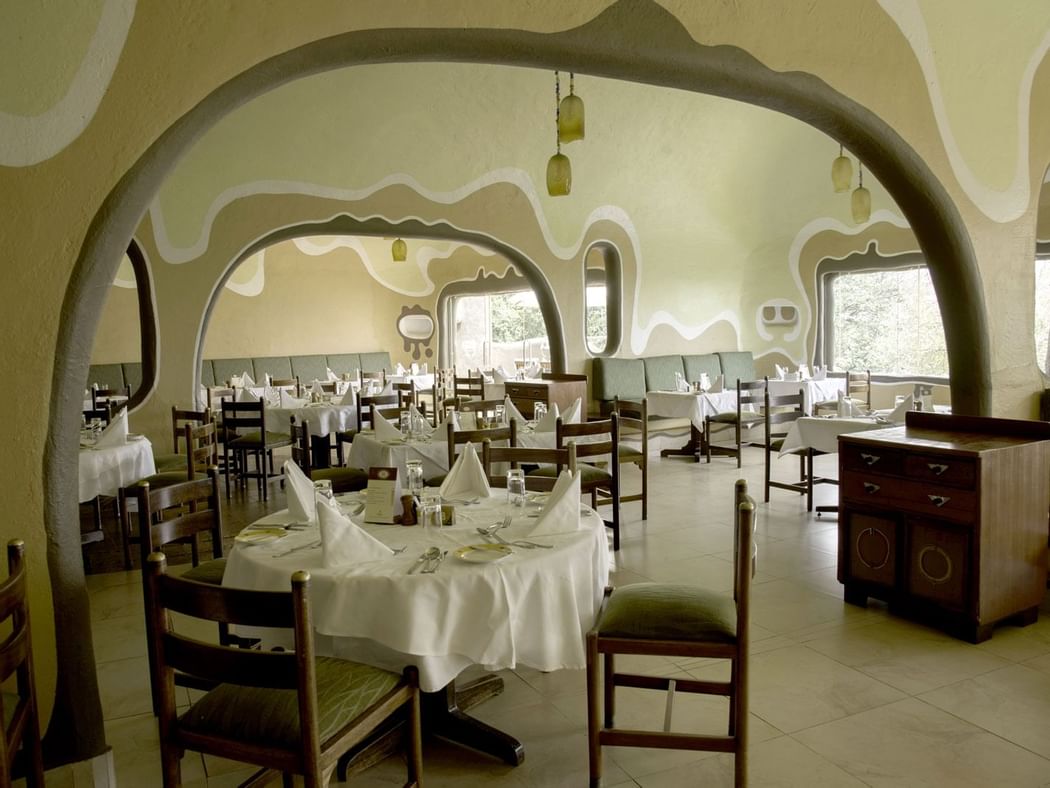 Main Restaurant
Enjoy one of Kenya's most captivating dining experiences in our Maasai-inspired dining room overlooking the plains of the Masai Mara and down to the river. Decorated with traditional Maasai motifs, it offers open-plan seating (inside and outside) and a relaxed atmosphere. Linked to the dining room is a welcoming bar area, which also offers exterior seating around the nightly campfire.  
Breakfast and lunch are presented as buffets and feature a wide range of international choices. In typical safari-style, we offer a 'full English breakfast' as well as European options. Our lunch menus will typically include meat, poultry, fish and vegetarian dishes. Other dietary preferences can be accommodated with prior notice.
Our five-course table d'hôte dinner menus feature a wide array of choices and vegetarian options are always available. Guests may also enjoy three special 'theme' nights. This popular feature offers a broad selection of international options, ranging from pasta to BBQ to authentic Kenyan specialties. Enjoy "Nyama Choma" (traditionally roasted meats), "Sukuma" (local kale cooked with tomatoes, onions, garlic and coriander), "Posho" (maize) and other local delicacies.