Previous
Next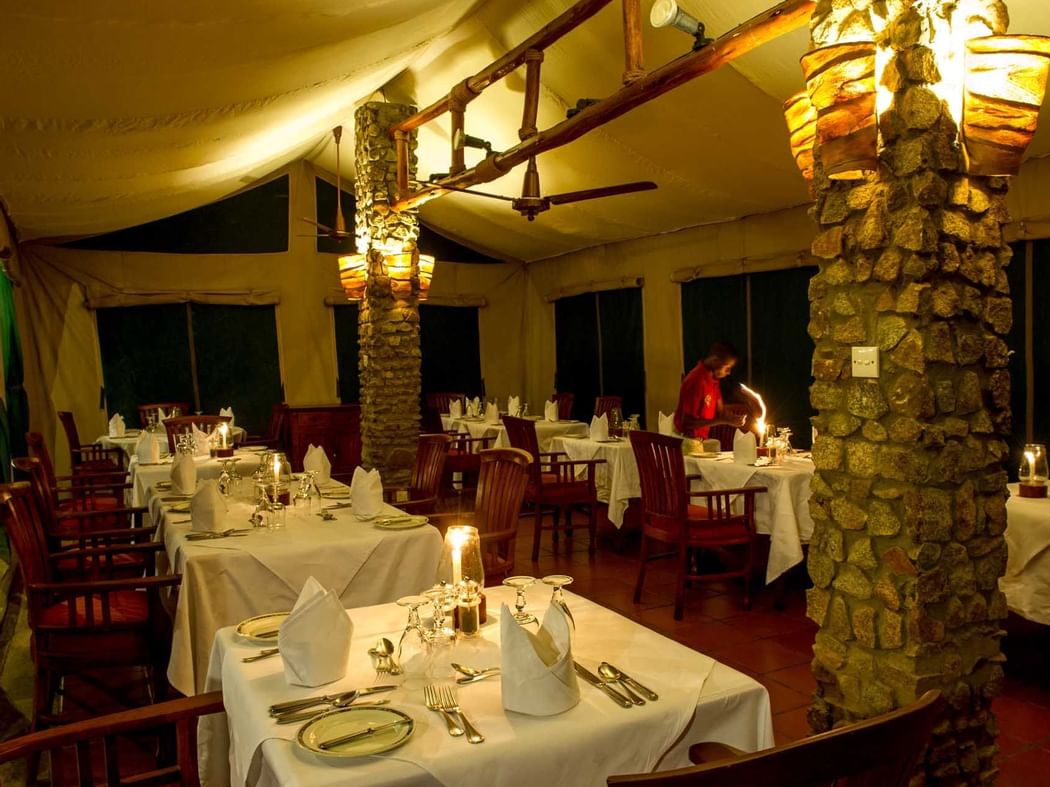 Dining Room And Bar
Tucked within the centre of Mbuzi Mawe Serena Camp, our tented dining room offers a welcoming atmosphere, as well as an expansive terrace with sweeping views of the plains. Breakfast and lunch are both served a la carte; breakfast includes international dishes, as well as a traditional full English breakfast. Lunch typically consists of meat, poultry, fish and vegetarian options.
For dinner, our table d'hôte menus feature a soup and salad, an entrée, a pudding, cheese and biscuits and fine Tanzanian tea or coffee. Vegetarian options are available as well. Choose a glass of wine or a fresh-squeezed juice to accentuate your meal.
Located within the camp's central lounge area, our stylish bar is a welcome spot for a cocktail with friends after a successful day on safari.