Previous
Next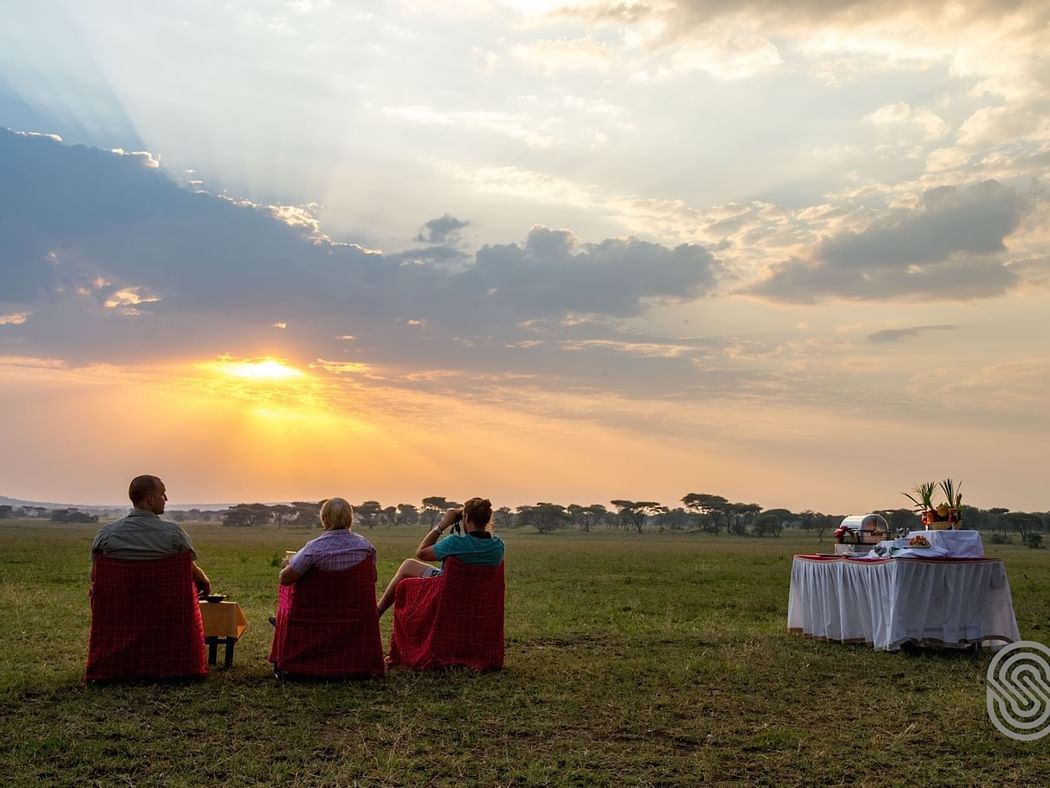 Sundowner At Mbingwe Valley
An essential part of traditional safari life, the concept of having drinks whilst watching the sun go down dates back to the time of the great safaris of the 1920s. They all featured the serving of elegant "bush" cocktails against the unforgettable backdrop of the African sunset.
Timed to commence as the sun starts its descent, which on the Equator is usually around 6:00 p.m., the Serengeti sundowner begins with a gentle drive to a scenic spot. Chairs, lamps, a campfire and a bush bar with cocktail snacks will already have been set up. Musical entertainment can also be provided.
*Minimum pax is 6, charged per person.
Price: $35 per person