Previous
Next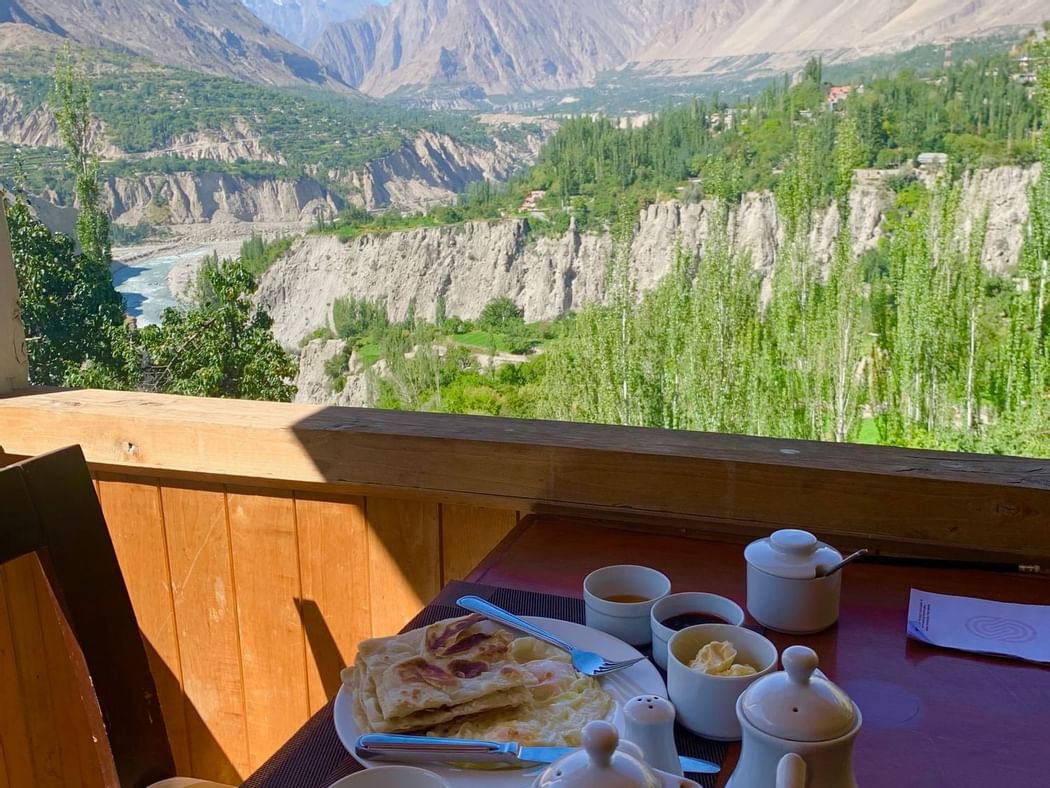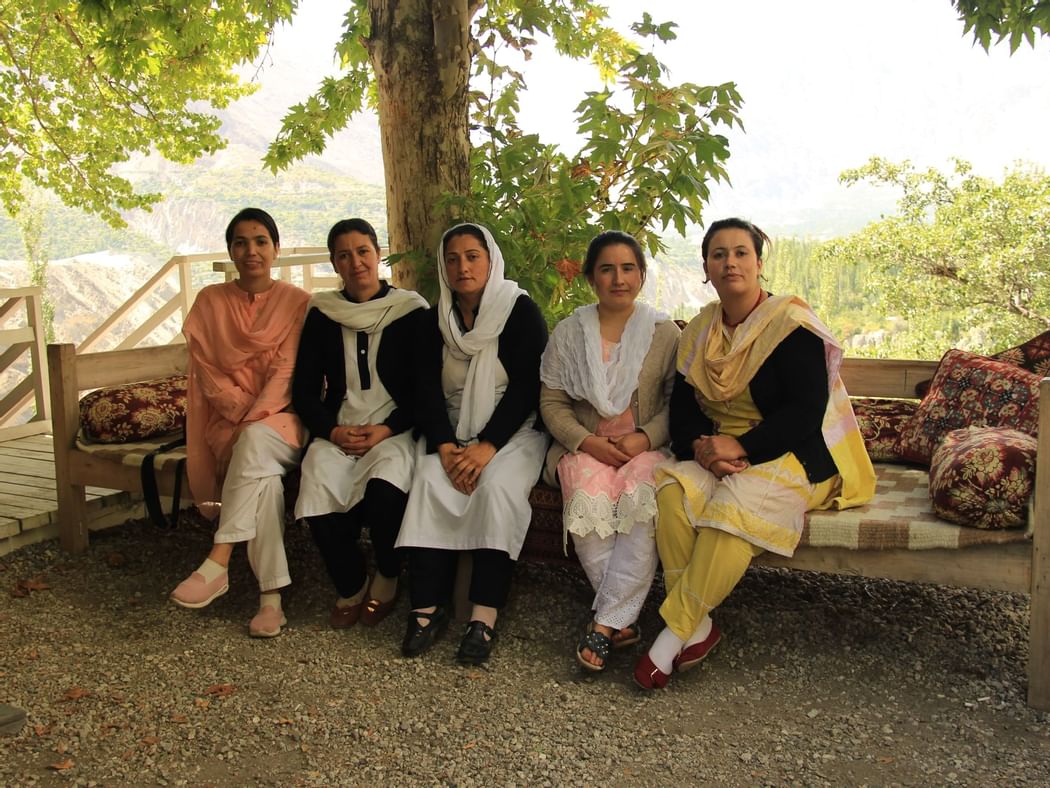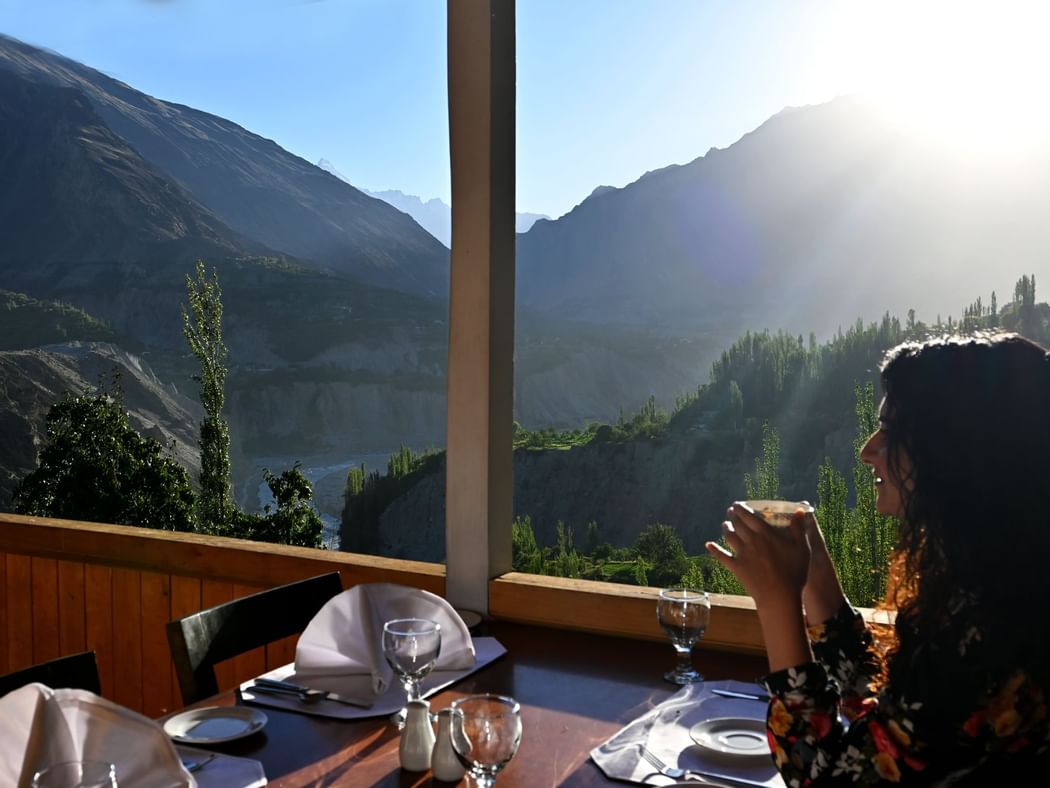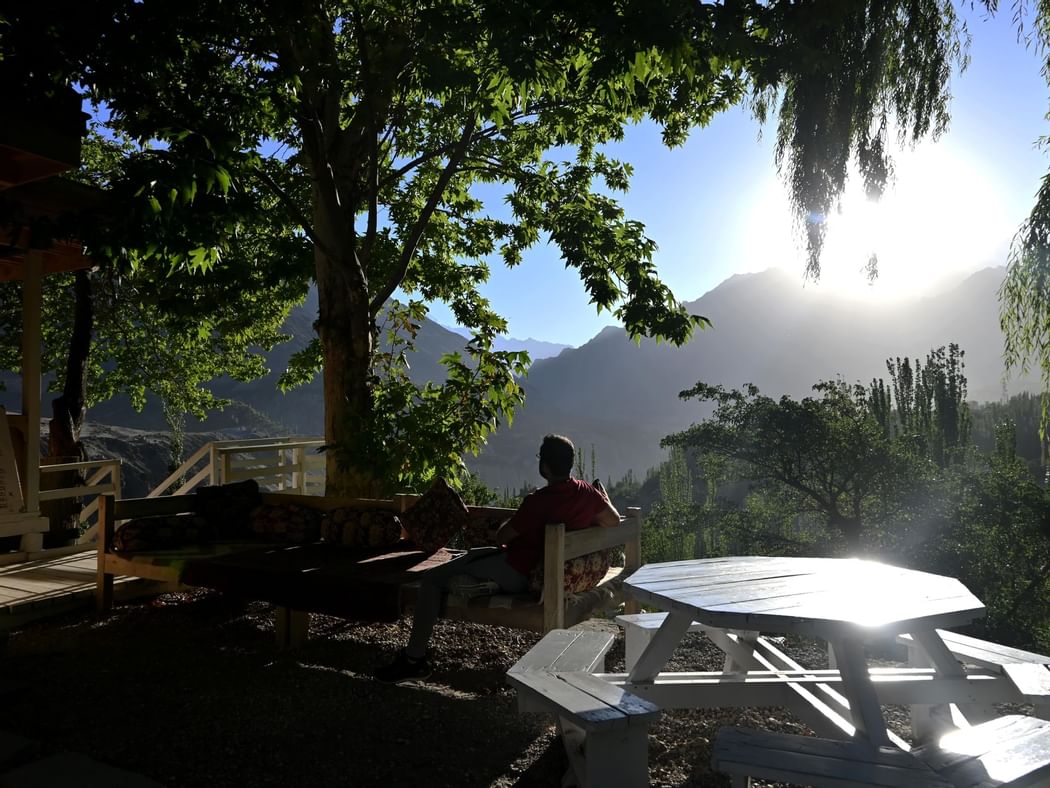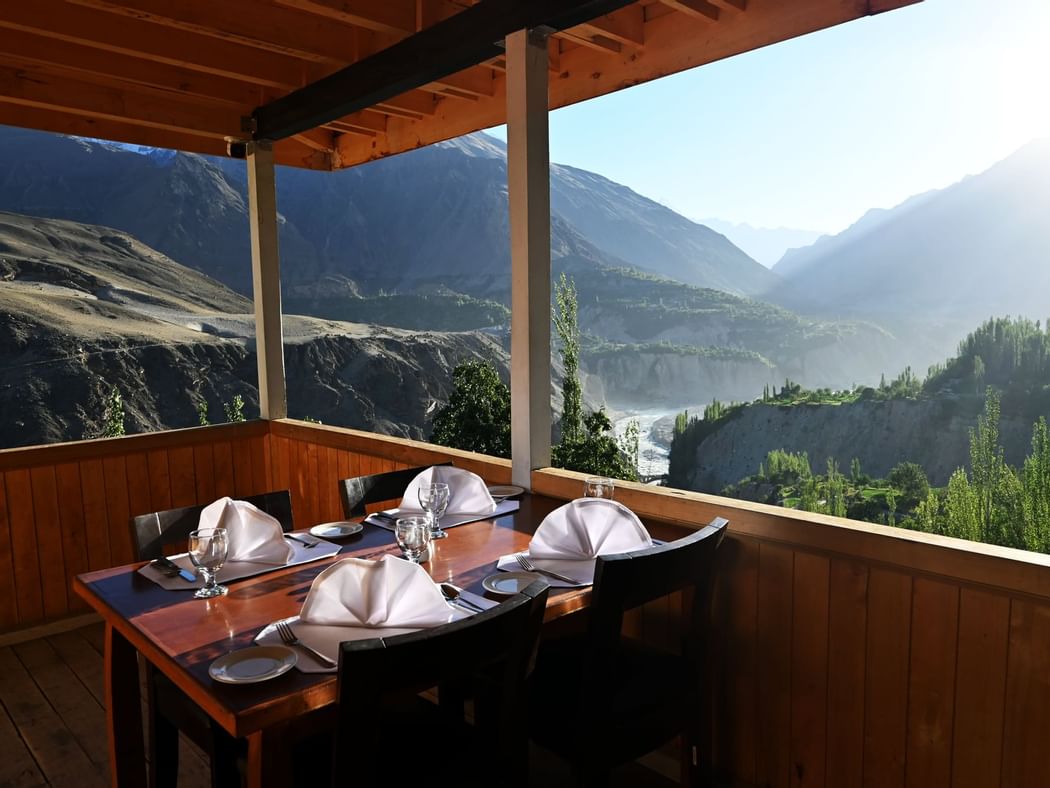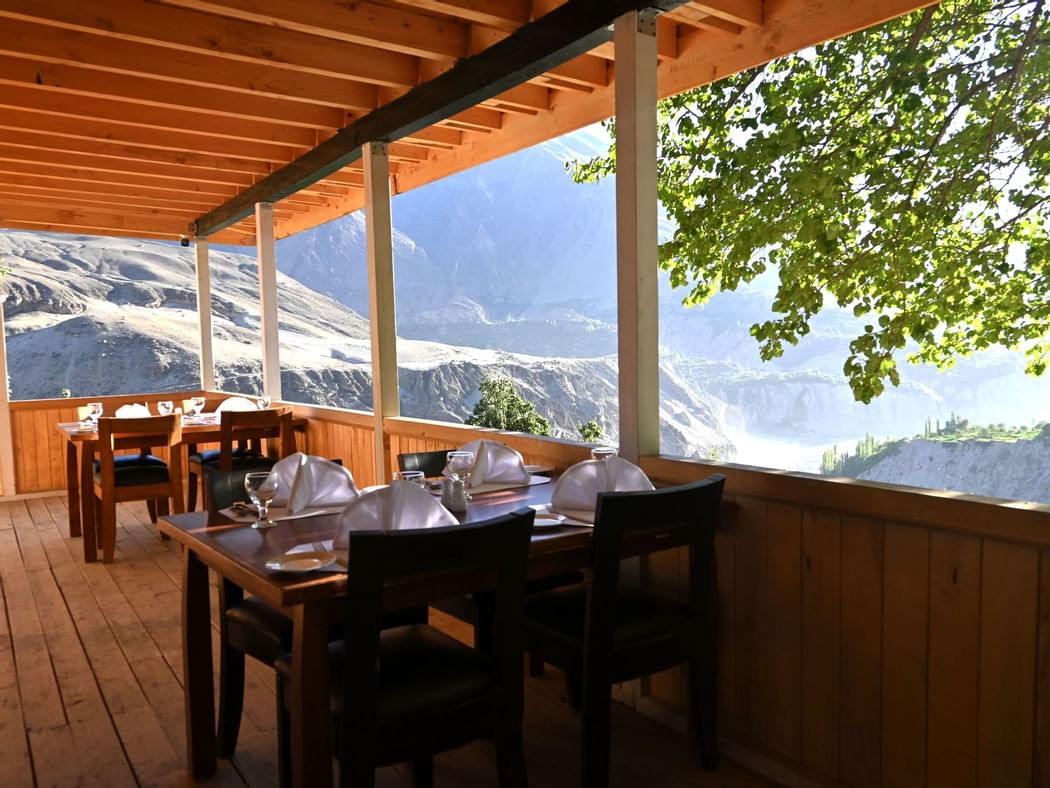 KHABASI RESTAURANT
The KhaBasi Restaurant is situated at a vantage point overlooking the Hunza Valley and offers local specialties such as Dawdo soup (made with fresh homemade noodles and mutton), Burustz Berikutz (a layered dish of flattened bread, cheese, apricot kernel oil, mint and spring onions), Chap Shuro (meat layered bread), Hoi Garma (spinach and fresh noodles) and Tumuro Chai (local herbal tea) besides Continental and Pakistani fare.
It has been run by local women belonging to the former Women Social Enterprise (WSE) that was set up around 2003 at the time when restoration work began on the Altit Fort with the help of AKCSP and partnering development agencies.
The restaurant, located a few steps away from Altit Fort, is housed in the former winter retreat of the family of the royal Mirs of Hunza, and features pictures and artefacts of the bygone royal era. Surrounded by towering old trees and the historic "Rani pond" (swimming pond of the princesses of the Mir's family), it offers a unique glimpse into the history and heritage of the region as well as the stunning natural beauty of the surrounding.