Previous
Next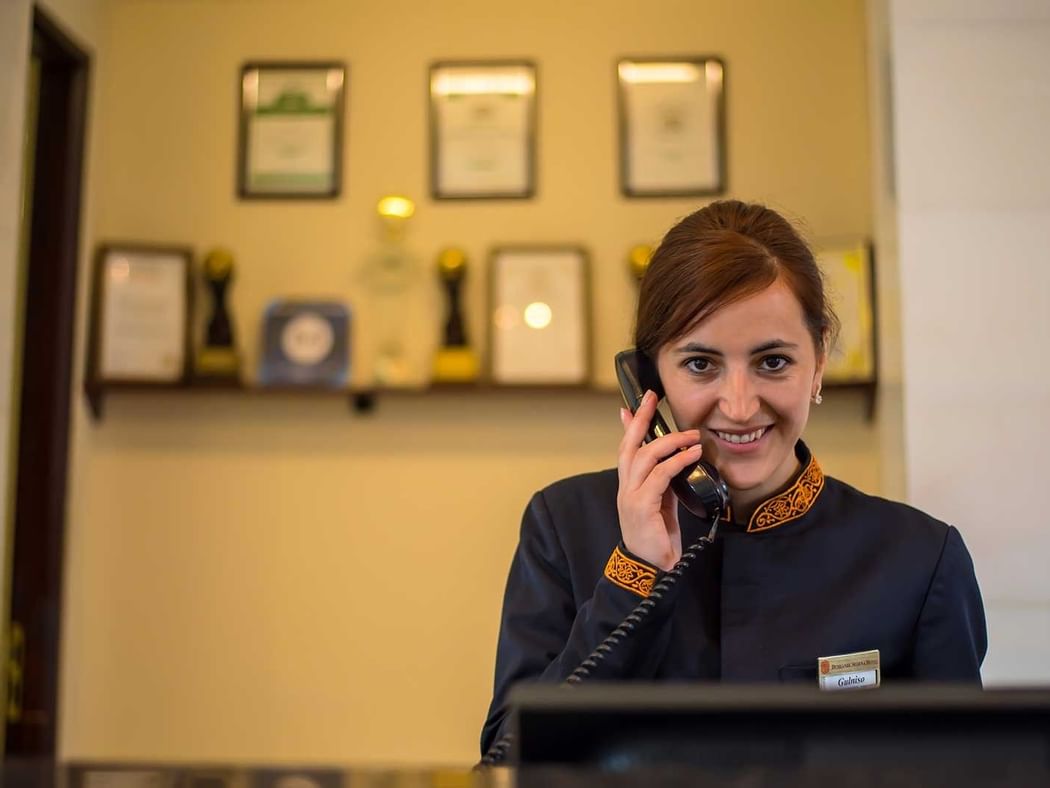 LIMOUSINE SERVICE
 
Enjoy the convenience of airport transportation service for a return fee of USD30 per person.
*Prior booking is required.
Ideally and centrally located near to shopping walking distance, very friendly and smiling staff willing to help. Good lighted hotel and welcome facilities. Room are clean with care. Furniture are custom made to suit the look of the hotel with the country's charm.
Shiraz P, Canada
Shiraz P
Canada
03 Jul, 2017
I love Serena in Dushanbe, amazing!
It is a great place to stay if you want to enjoy your stay in Dushanbe. Dushanbe Serena can accommodate people if they are in business, honeymoon, family, friends or solo trip. I like swimming pool with a great view on the 9th floor.
Ludin A,, Afghanistan
Ludin A,
Afghanistan
16 Jul, 2017
An excellent place to stay
I stayed two nights. The room was clean and modern and the bathroom was well thought out. The minibar with water and soft drinks are free. The breakfast was very good and our dinner was as well. Prices for dinner were reasonable (e.g., plov entree $9). Service was good and the staff was pleasant. Free…
wardnick1 , new york
wardnick1
new york
21 May, 2017
Nice hotel at an excellent location in the centrum of Dushanbe. Quiet, comfortable, well equipped and clean rooms. Extremely helpful and friendly service. NIce breakfast room and restaurant with Access to garden.
tiinakaijamarital, Finland
tiinakaijamarital
Finland
01 Jul, 2017
Excellent Hotel in Heart of City
A place with the touch of local culture at the heart of City with good quality of Continental as well as local food options. Staff is very dressed, pleasant and helpful and I have enjoyed my stay at Dushanbe Serena Hotel.
javedrehanq, Pakistan
javedrehanq
Pakistan
28 Jul, 2017