Previous
Next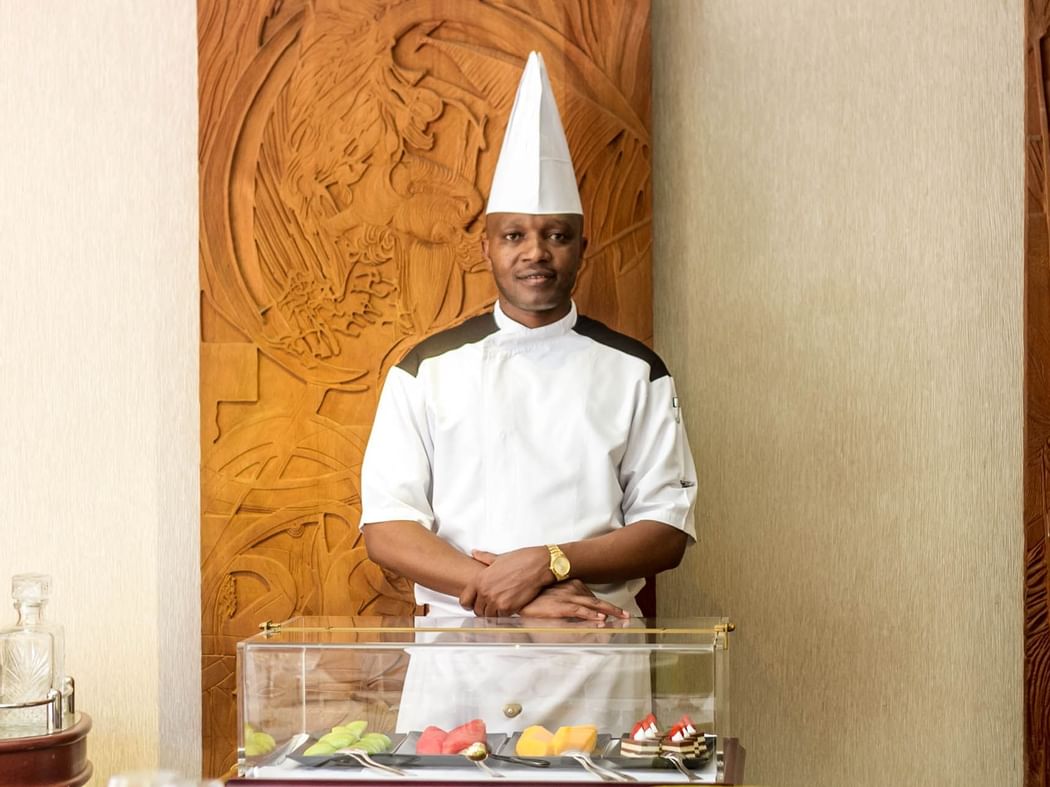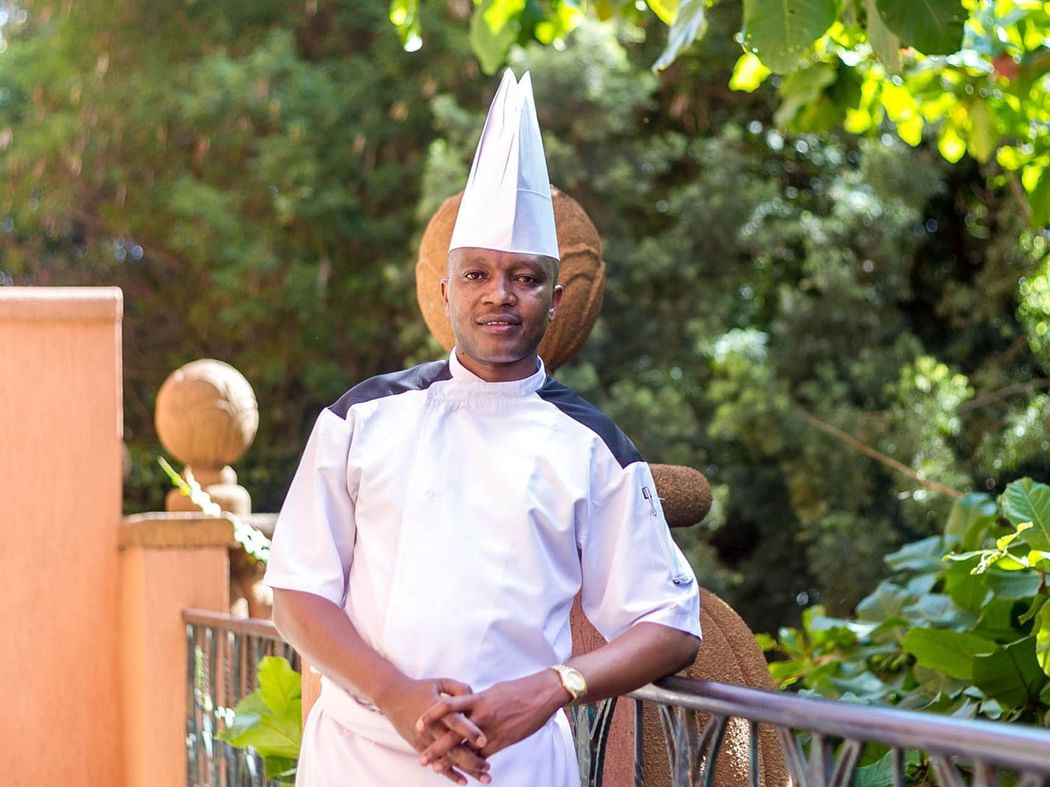 Meet The Chef
Bravely embracing the culinary world at a tender age when the choice to become a Chef in africa was largely shunned, Chef Eshton has made remarkable career leaps placing him as one of East African's youngest Executive Chefs in such a renowned establishment.
Born and bred in Kenya, Chef Eshton joined the Serena Hotels upon completing Utalii Hospitality School in 2000 and although delights in preparing various cuisine, he is particularly drawn to Continental, Oriental, Fine Dining as well as traditional African dishes.
His apprenticeships in the acclaimed kitchens of London and Paris have exposed Eshton to diverse cultures, menus and foods. In 2006, Chef Eshton catered for Her Royal Majesty the Queen of England in Kampala during the CHOGHM meeting and as result of Her Majesty's enjoyment of the menu was afforded the opportunity to be amongst the team that catered for the 2008 G20 summit at Buckingham Palace in London under the guidance of Chef Mark Flanagan.
On his culinary journey through London and Paris, Eshton also trained at the Landmark Hotel under the supervision of Chef Mark Gaily, at the Les Bastide Des Capelongue a 2* Michelin Star Restaurant overseen by Chef Edward Loubet and lastly at the La Table du Connétable a 1-star Michelin Restaurant at the Auberge Du Jeu De Paume in Chantilly, France
With over 17 years' experience, Chef Eshton has transformed the four main restaurant kitchens at the Kampala Serena Hotel into the award-winning establishments that they are today. His down to earth nature, creativity and determination to deliver excellence has driven the Food and Beverage team to significantly contribute to our position as Uganda's Leading Hotel (5 years sequentially). The Pearl Of Africa Restaurant and Champagne Bar is considered by many to be one of the best, if not the only, true fine dining restaurant in Uganda as well as being a member of the Chaine Des Rotisseurs, an international gastronomy society.
With a deep desire to learn and understand the world around him, Chef Eshton uses his spare time to run internal culinary workshops. Training and innovation integral to his philosphy and his weekly creativity and innovation briefings have empowered and motivated hundreds of young trainees and chefs. Eshton remains humble despite his great success and finds pleasure in the little things like tending to his herb garden in the back of the main kitchen when not catering for a massive Ugandan style wedding.