Previous
Next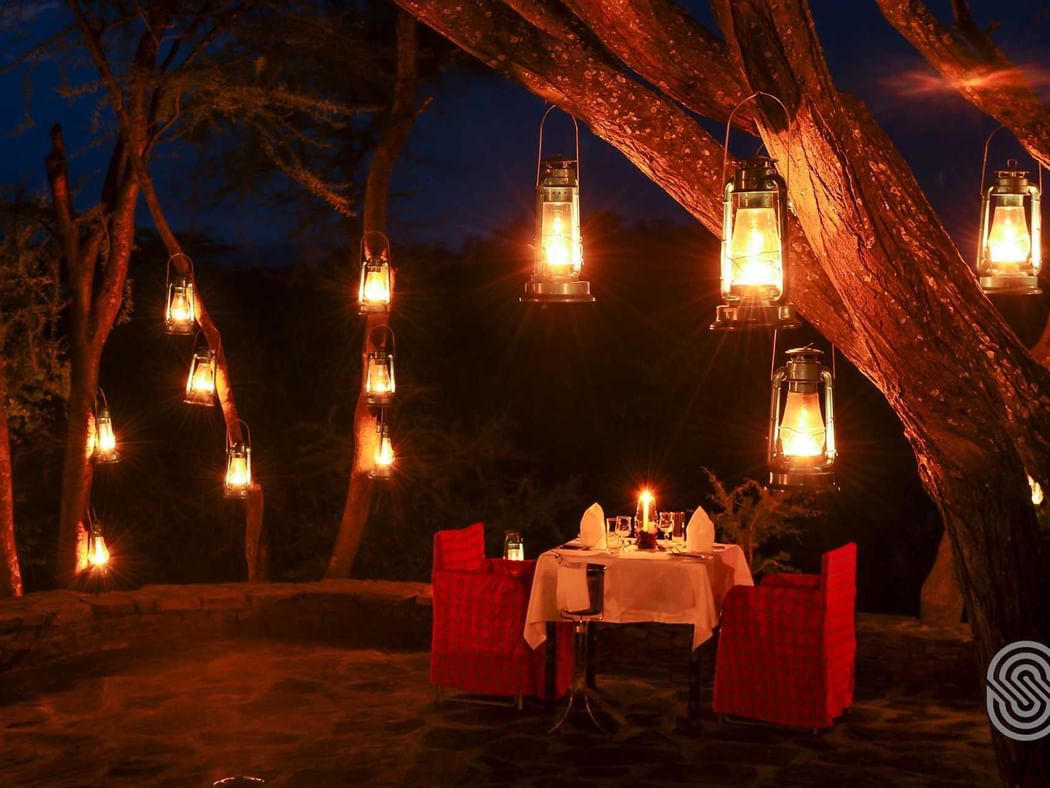 BUSH DINNER
Typically, the Serengeti bush dinner takes place at a scenic location on the plains. Or it can occur at our own dedicated bush dinner site, which stands high on a hill overlooking the migration corridor. Timed to coincide with the setting of the sun, which on the Equator is around 6:00 p.m., the bush dinner will commence either with a game drive or a short stroll to our hilltop site.
Arriving at the chosen location with fabulous views across the plains, you will find that tables and chairs have already been set up. In addition, a campfire, lanterns and a bush kitchen await you.
Beginning with sundowners around the campfire, we are proud to entertain our guests with Maasai –and song while a five-course dinner is prepared on the blazing charcoal BBQ. The choice of meat, fish and poultry will be supplemented by vegetarian choices, salads, fruit and desserts from the main lodge. Also, a full safari bar will be provided.
*Minimum pax 8