Previous
Next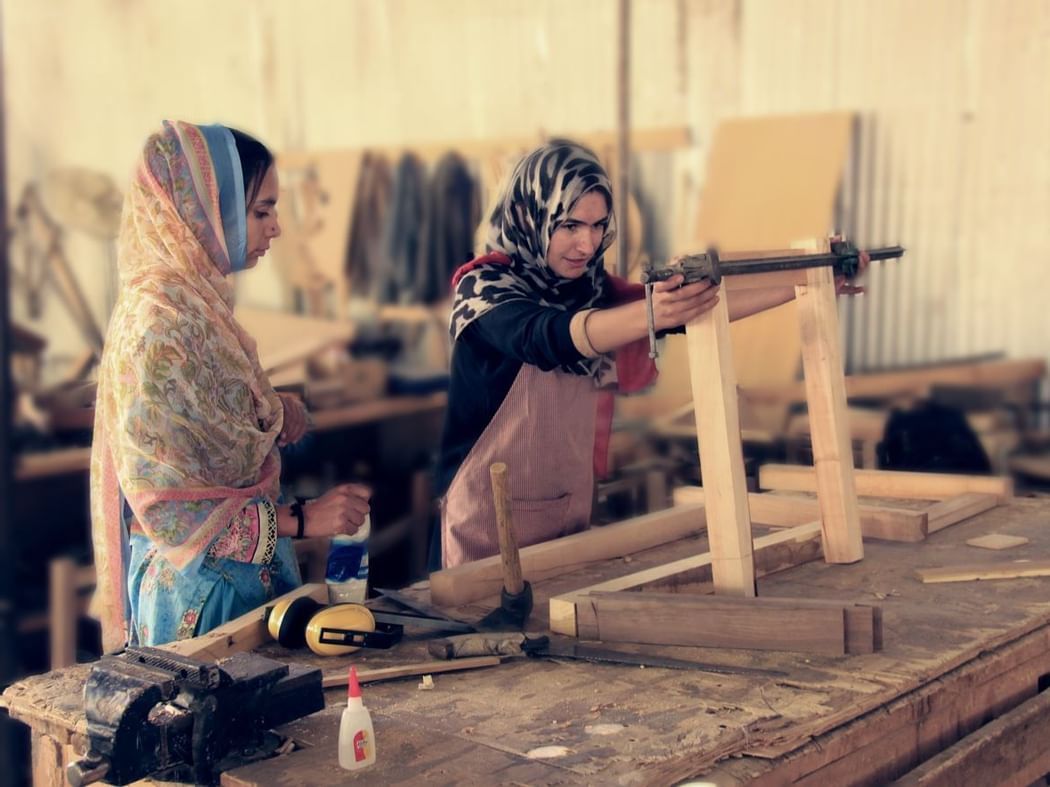 CIQAM Women Social Enterprise
Altit Fort has been home to a flourishing women social enterprise named CIQAM since 2003 ever since restoration work began on the Altit Fort. The word Ciqam [she-kum] means 'greenery' in Brushaski and stands for growth and prosperity. The enterprise was created in 2003 as a project developed under Aga Khan Cultural Services Pakistan (AKCSP), and co-funded by the Royal Norwegien Embassy in Pakistan (RNE).
Through this enterprise, skilled-based trainings of local women in traditionally male dominated skills like carpentry, construction and masonry, topographic and architectural surveys, hospitality, historical restoration and documentation have been imparted. The organisation's aim is to help the women transform these skills into a formal business service, enabling them to overcome socio-cultural restrictions and gain economic empowerment. CIQAM focuses on eco-friendly and sustainable practices, and the environmentally conscious use of natural resources.
Since its inception, the project has established itself in the area and has had tremendous growth. A visit to the CIQAM carpentry workshop, where the furniture of the Serena Altit Fort Residence including beds, cupboards and side tables was made by local women, can be arranged in consultation with the hotel management.