Previous
Next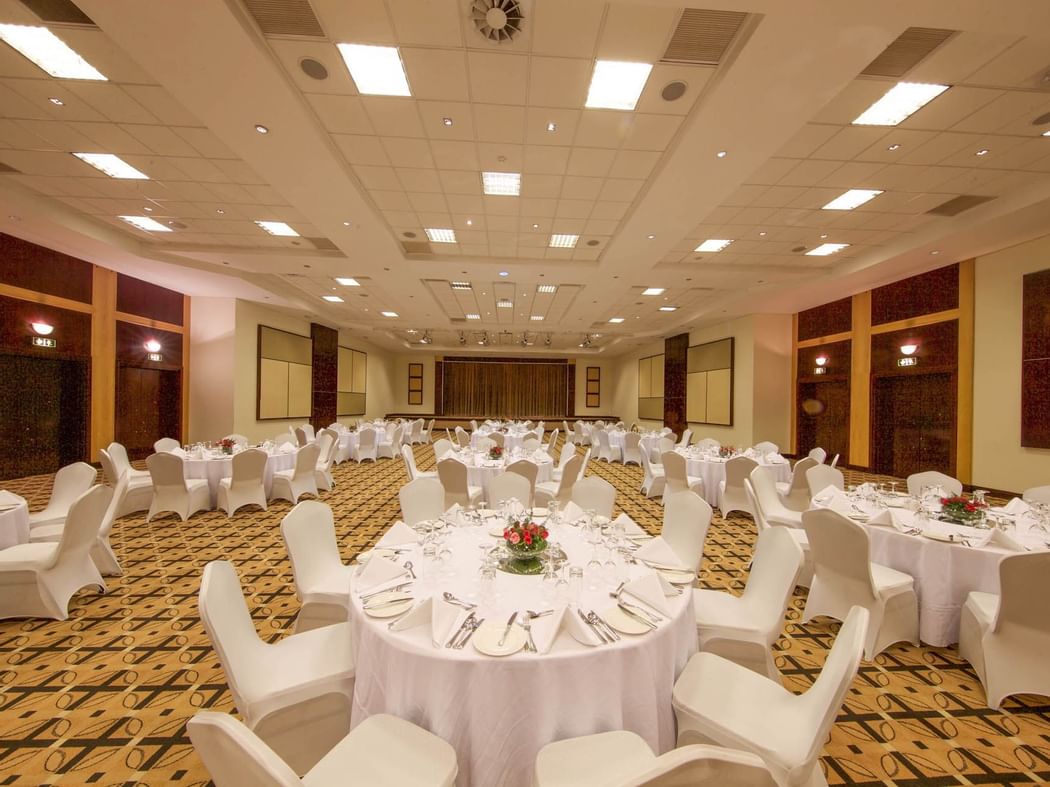 BANQUETS & EVENTS
Kigali Serena Hotel is the city's most exclusive 5-star address and the perfect destination for hosting impressive corporate gatherings. From start to finish, every detail of your function is carefully considered. From the sophistication of our meeting venues and the excellence of our cuisine to impeccably attuned service and beautifully appointed guest accommodation, you are ensured of only the best.
Book your events with us!
The Maisha Spa is a wonderful relaxing spot tucked in the corner of the Kigali Serena Hotel. It's very soothing to simply lie on the spa's private veranda overlooking the pool. The sound of the waterfall is super relaxing...
The steam and plunge pool are fabulous and - to top it all - I had the most incredible massage courtesy of Anna! It was without doubt the best massage I have ever had.
The Spa is open to hotel residents and the public. If you are a member of the hotel's gym, or you're a hotel guest, you automatically get discounts at Maisha.
Charlotte, Beauvoisin Diary of a Muzungu, Kampala, Uganda
Charlotte Beauvoisin Diary of a Muzungu
Kampala, Uganda
14 Dec, 2022
Fabulous Experience - Highly Recommend
What a beautiful hotel. The whole experience: the service, the rooms, the pool and spa, the breakfast buffet were all top notch. We'd like to especially thank deputy manager Duncan Lewa for making our stay extra special. Highly recommend.
tuliphillgang,
tuliphillgang
17 Jan, 2023
The hotel staff were very accommodating and friendly…..the food was great
The pool area was beautiful and everything was clean and well groomed
We felt very taken care of….
Accommodations were clean
Debbi C, Detroit,
Debbi C
Detroit,
17 Feb, 2023
Beautiful comfortable hotel in city center
Beautiful comfortable hotel in city center. We were on organized tour to the Gorilla trekking are and this was our arrival and e=departure hotel. Restaurant is buffet and wonderful. Staff is very friendly. Entrance secure with metal detector convenient drop off. Close to many places.
Mike , Jenny, Onalaska, Wisconsin, United States of America
Mike Jenny
Onalaska, Wisconsin, United States of America
22 Nov, 2022
Breakfast buffet to die for
This is hands down the best hotel in town. Their breakfast buffet is to die for and their tandoori style chicken is absolutely amazing. Don't forget to try a tree tomato!
Hamza, Cherkaoui,
Hamza Cherkaoui
15 May, 2023
Stayed longer than I had planned
The pool, gym,room and staff. I stayed a long time, much longer than planned,
and the facilities and services were first class. WIFI superb.
Stephen, United Kingdom
Stephen
United Kingdom
19 May, 2023