Previous
Next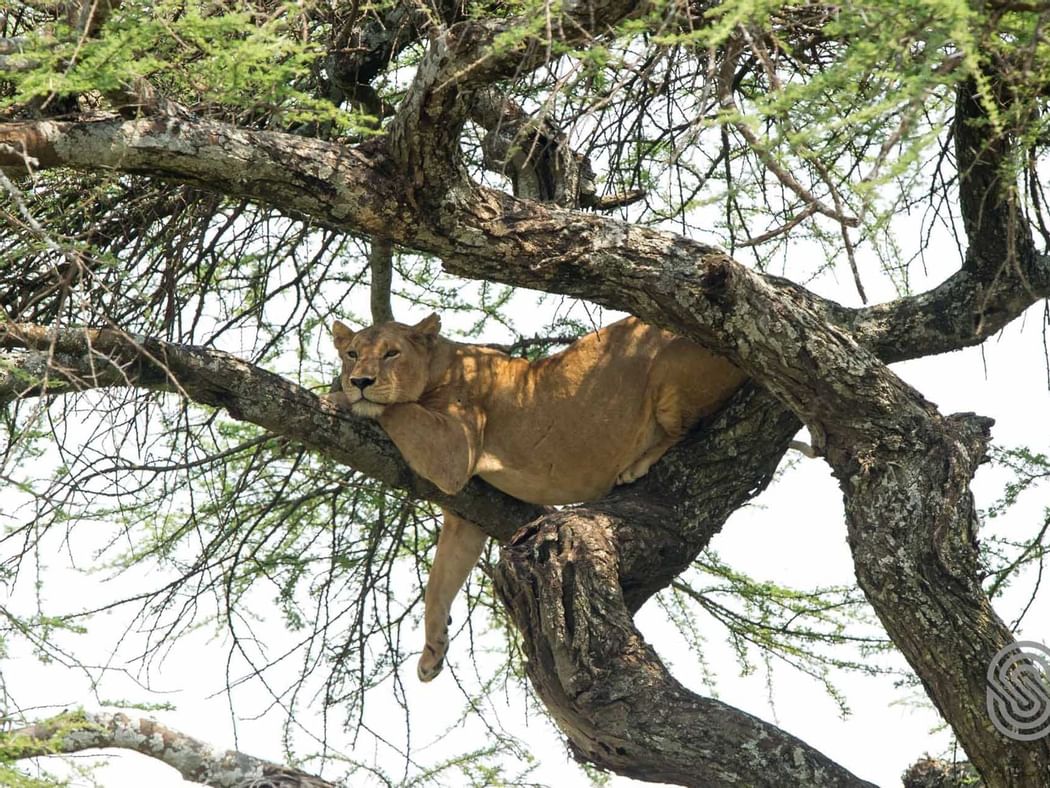 DAILY GAME DRIVES
Our custom-built open-sided six-person safari vehicles offer comfort, panoramic viewing, dedicated safari guides, refreshments on-board and radio-links for fast location of game. Traditionally, game-drives take place early morning (you are woken with tea and arrive back in time for breakfast) or late afternoon. They can also be timed to coincide with sundowners in the bush.
The vast and sensational Serengeti, covering 14,763 sq km of endlessly rolling savannah plains, is Tanzania's first-established, largest and most famous park wherein tens of thousands of hoofed animals roam in a constant and unremitting search for the fresh grasslands upon which their survival depends. Here, the million-plus wildebeest are the predominant herbivore and also the main prey of a huge cast of large carnivores, principally lion and hyena.
Whilst the annual migration is the Serengeti's most famous attraction, the Park is also renowned for its lion, many of which have been fitted with radio-transmitter collars so that their movements may be tracked, and additionally for its wealth of cheetah, zebra, giraffe, Thomson's and Grant's gazelle, eland, impala, klipspringer, hippo and warthog.