Previous
Next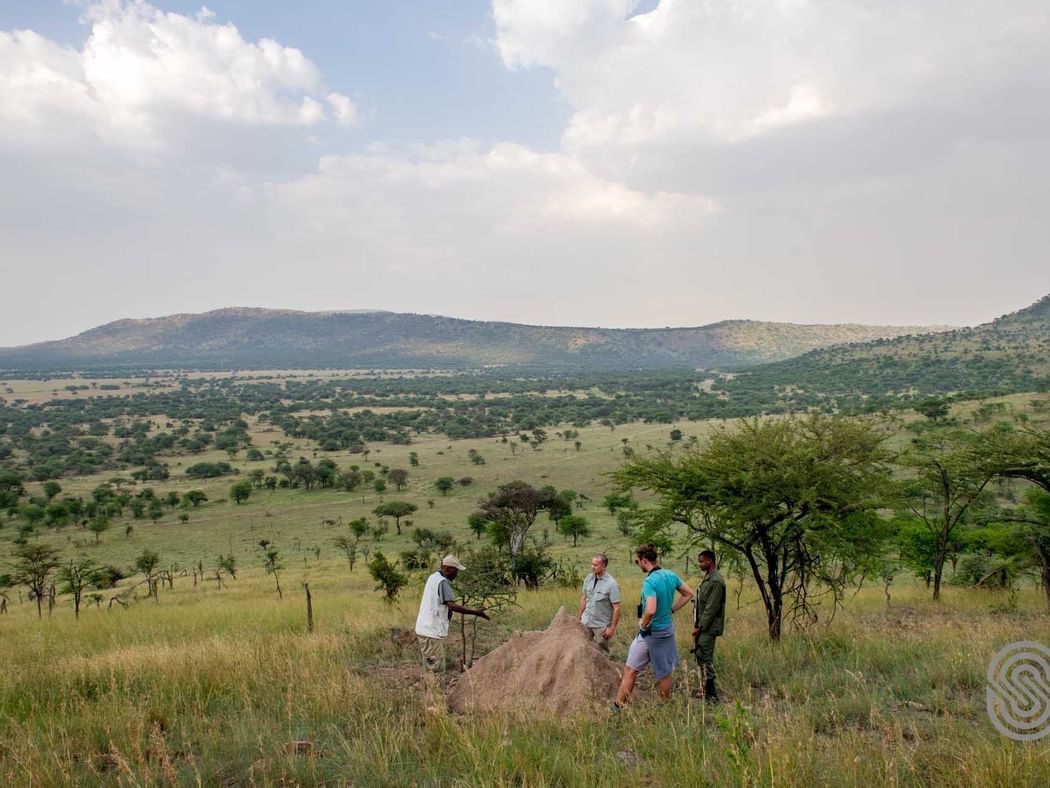 GUIDED NATURE WALKS AND BIRD WATCHING
Slow in pace and wide-ranging in scenery, the Serengeti nature walk is designed to offer gentle exercise and a fascinating insight into the world of African trees, flowers, insects, reptiles, birds and animals.
Tanzania offers more than 1,000 species of birds, half of which can be seen in the Serengeti. Most commonly spotted are the Masai ostrich and Kori bustard and, on the lakes, the lesser flamingo.
Endemic to the park are the Fischer's lovebird, the rufous-tailed weaver and the grey-breasted spurfowl. Migrant species are present between October and April and include white storks, rollers, cuckoos, swallows, Montague's and pallid harriers and Caspian plovers.
For the amateur and serious ornithologist alike, we offer a range of half or full day outings which can be custom-tailored to the interests of your ornithological party. The services of a professional ornithologist and up-to-date bird checklists are included, and picnics, bush lunches, camp suppers and sundowners can be scheduled to suit your needs.