Previous
Next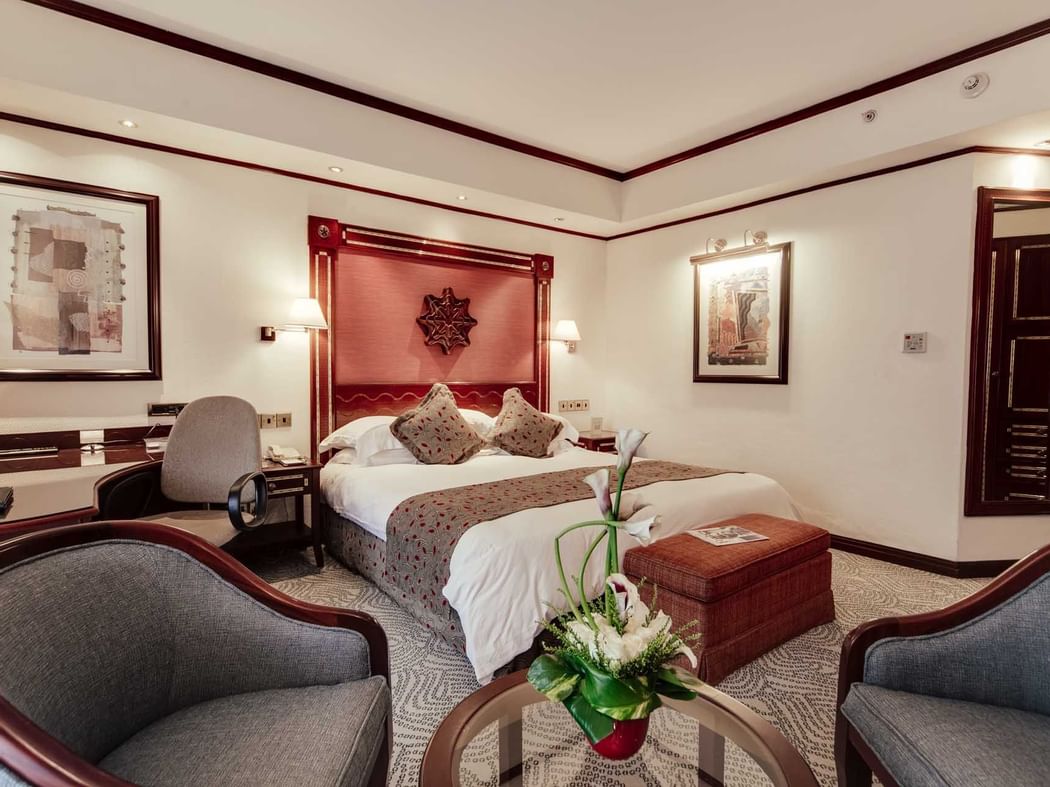 ACCOMMODATION OFFER
Book your stay at Kampala Serena Hotel and get to enjoy our special accommodation offer for this season.
Offer includes:
Breakfast
Free wifi in room
*Terms & Conditions apply
We stayed for 4 nights, partially for work, before heading off on a safari trip
Superb room on the 4th floor with view of grounds and water feature. In room facilities and wifi all excellent. Room service dining was very useful and beautifully served. Good choice of restaurants and bars, lovely to sit outside and hear the frog sounds in the evening.
janecking2, Hurstpierpoint, United Kingdom
janecking2
Hurstpierpoint, United Kingdom
14 Apr, 2020
Good Hotel in Downtown Kampala
This is a very nice European style hotel. We stayed 2 nights, after arriving from the USA. Our room was spacious and comfortable. The bathroom was very nice. The breakfast buffet was very good, and the one dinner we had at the Italian restaurant was also good (it was an interesting "spin" on Italian food!). Hotel and restaurant staff were very attentive. We also had drinks in the pool area which was nice (until it started raining). The Kampala Serena is a good option in Kampala.
Nina R,
Nina R
24 Mar, 2020
Gorgeous gardens providing tranquil base in busy Kampala
Lovely staff, super hotel and excellent conference facilities. A perfect combination for a work gathering. Good wifi and good food. Room service efficient and nice pool area. Colleagues commented on one of the best hotel gyms they had experienced.
Jenny F, Midrand, South Africa
Jenny F
Midrand, South Africa
07 Feb, 2020
Just loved this hotel. It truly is an oasis in the midst of the turmoil that is Kampala. Great service in very, very comfortable surroundings and good value for such a large international establishment, Right on the site of the large adjacent convention centre, so an absolute must if staying in Kampala.
Ollerbarrow, Altrincham, United Kingdom
Ollerbarrow
Altrincham, United Kingdom
02 Feb, 2020